One of the questions I was asked on yesterday's "All Access Q&A" – a call I conduct on a regular basis for our PRO community – was whether you may contact a person who unsubscribes from your list, or if that will be considered SPAM.

The short answer is "no", you may not contact them (perhaps there are exceptions, I don't know, but why risk it?)…you would be violating their rights if you do, and they they may even report you… (Believe me, people are petty enough to do that.)

More importantly though – and I said this to the caller – you need to ask yourself why you want to contact someone who has let you know they are not interested.

That's chasing. That's approaching your business with a mindset of poverty or scarcity. That's NOT how you build a successful, thriving business.

This is also why you need to generate massive amounts of leads. Then, you don't get emotionally attached to the outcome.

It's almost impossible, though, not to get emotionally attached if you aren't producing sufficient leads!

If you're not generating enough leads, you'll find yourself thinking about whether a particular person is going to come in. You find yourself entertaining thoughts like, "I though he would have joined by now. He said he was going to get his start-up kit this week."

Maybe you're even thinking about what products they're likely to buy, the dollar amount this is going to put in your pocket, and how this will help fund your marketing for the following month.

The problem is you haven't even made the entry level sale yet!

Never, ever, ever, ever become emotionally attached to the outcome of a business deal. You will soon become mentally exhausted!

Not only that, but your prospects will sense your neediness. You will not come across as a professional.

So, back to my caller and her question: It's not so much about whether she should be contacting the person who unsubscribed – the real question is, why would she want to in the first place?

The person is not interested, for crying out loud!

My caller should be focusing her time and energy on driving more traffic. Much more traffic! 30, 50, 100+ leads a day.

Leads are just leads. They put in their name and email on your website…so what? There's no commitment from a lead. 95% of your prospects will never join you in your primary business anyway. (Yup, those are the industry stats.)

And that's exactly why you need heaps and heaps and heaps of leads.

See, when you have consistent traffic flow, and you've worked out your metrics, and you know how to close sales and upgrade your distributors, it doesn't concern you AT ALL that people unsubscribe from your list.

You know it's just a sorting process anyway, and you're working your business with a mindset of abundance rather than scarcity: You know there's no lack of qualified prospects.

You're not trying to please everyone – you're just looking for a few select individuals. The right individuals.

When you convey this through your marketing, and on the phone with people, you come across as that leader your prospects are looking for. And they sign up with you, because everyone's looking for a leader (Attraction Marketing 101).

Becoming a successful marketer is about two things: 1. Developing the skill set of driving and converting traffic, and 2. Developing the mindset of a leader.

That's "all" there's to it.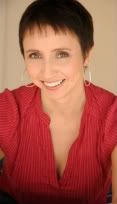 Successfully,






More here:

Meet me on Facebook

Watch me on Youtube

Get "Her Success Blueprint"




PS: Agree? Disagree? Feel free to re-tweet this post and/or to leave me a comment below!