A couple of days ago I did a call on the CarbonCopyPRO conference bridge with fellow ccpro top producer Gregg D. I love doing calls for our members — they give me a real sense of contributing, not only to my own team's success but that of our entire community of entrepreneurs. The topic of this week's call was posture and positioning with your prospects and applicants.

I briefly mentioned something on the call that I want to elaborate on in this post: namely that success starts with a decision. You've got to decide in your own mind that you ARE a Leader (not that you are "going to be" but that you "are"), that you ARE successful, that you ARE a top producer. Because, truly, the only thing that stands between you and your actual monetary results is time…

As I always say to my new consultants, "the only difference between me and you is that I have been doing this longer than you have." When you've got time working in your favor, as long as you consistently engage in those activities that have been proven to yield the results you are after, there is no way you can not get the desired outcome.

You see, here's the thing: When you decide in your mind that you ARE a Leader, that you ARE successful, not only will others start to see you that way, too (it's fact, people see you as you see yourself), but additionally…and this is so KEY:

When you have made the decision that you ARE successful — for real, this is not make-believe or "fake it till you make it" — then your daily activities will begin to reflect this decision: Because you ARE a Leader, you invest what is needed in your business, your advertising and your self education…

Because you ARE a Leader, you regularly attend  marketing events — even if you have to travel across the country (or the world) to get there… Because you ARE a Leader, you think "big", make the necessary sacrifices, continue to work diligently on yourself and on your business, lead by example, and do everything else that top earners do.

And you know what the "funny" thing is? The "funny" thing is that it is those exact activities – the activities you engage in exactly because you first decided that you ARE a Leader — when performed continuously and consistently, it is these activities that ultimately take you to your monetary goals.

There is no mystery to success. Success simply starts with a DECISION…and then the rest follows naturally.

Be…do…have. It's a beautiful equation — and it works every time.

PS: I also did a video on this topic, which you can watch HERE.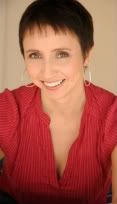 Successfully,






More here:

Meet me on Facebook

Watch me on Youtube

Attend my Trainings