If you know anything about me, you know I'm not someone who usually plasters screen shots and photos of checks and bank statements on my web sites in order to try to impress my readers…

I only do it if it is to prove a particular point, and because sometimes the skeptics need to see tangible proof.

Well, today I received a check in the mail for $11, 269. And that's not profits off of the primary program that I market – no, it's for affiliate sales only. It's in addition to the earnings I make off of my primary opportunity…which obviously is a great deal more.

This is passive income, more or less. $11, 269 in one month. Just extra cash.

Bottom line: you can work hard or you can work smart. I choose the latter: leverage the internet, automate as much of your work as possible, tap into multiple income streams, train qualified individuals to duplicate your success so as to produce a residual income for you…

Lots of planning, lots of smarts, and plenty of sacrifices along the way. But if you do the above, and you do it right, you can retire in 3-5 years.

I certainly intend to.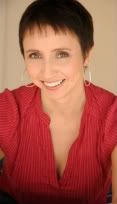 Successfully,






More here:

Meet me on Facebook

Watch me on Youtube

Work with Me