If you've ever wanted to get coached by me without being charged any steep coaching fees, this is your chance!

As an MLSP Mastery member of my team you now get a complimentary 30-minutes personal custom made coaching session with me over the phone!

As if that weren't enough, when you grab your membership THIS WEEK, you'll qualify for two free appointments, not just one!

Life rewards those that are quick to take action, and so do I!



Exciting Announcement: Free One-On-One Coaching For My MLSP Mastery Members!

As you may know, My Lead System Pro – or MLSP for short – is a cutting edge learning center, marketing system and community designed to help you market your network marketing opportunity using professional attraction marketing strategies.

I have been part of My Lead System Pro since its inception back in 2008, and in a very real sense I owe my success to what I have learned through My Lead System Pro.

Today I am part of the leadership with My Lead System Pro, I speak at their live events and regularly train on webinars and phone conferences.

I also love introducing new distributors with various MLMs – or network marketers that have been around for a while but haven't had much success so far – to My Lead System Pro because I know first hand how well it works.


What You Get With The MLSP Mastery Membership

In My Lead System Pro there are 2 different memberships: University and Mastery. MLSP Mastery is where the substantial profits are made.

To understand why, you only need to take a quick look at what you have access to as an MLSP Mastery member, which is exclusive to this particular membership.


* "Resell Rights" to the best products online today created by top earners in our industry. You sell them, YOU KEEP 100% OF THE SALE (from $7 – $2,497 paid directly to you!)

Several high-selling products are already there in your My Lead System Pro members area, ready for you to market.

I'm also happy to announce that my popular signature product, "Her Success Blueprint" (image) was just made available for you to advertise through your pre-made, tried and proven My Lead System Pro sales funnel – and again, as an MLSP Mastery member you keep the entire commission.

* 100% Pure Profit Products that are so-called "One-Time-Offers", that sell for $297 – $1,497… YOU KEEP 100% of the profits here, too.

* $100 PER MEMBER PER MONTH Recurring Income for YOU from all your MLSP Mastery members.

Simply put, MLSP Mastery is the obvious choice for the person who doesn't want to leave money on the table and who wants to maximize their marketing efforts.


How To Get Free Coaching With Me ($249 – $996 Value)

Okay, so back to the free coaching I'm currently offering.

Determine which of the following categories you fall into, and then take action accordingly.

My Existing MLSP Members (Not Yet Mastery) – What To Do Next

Log into your members area, MyLeadSystemPro.com, then click the red "Got Mastery?" button in the top left corner of the page, and simply follow the instructions to get your Mastery membership.

Next, be on the lookout for an email from my office, which will explain how to schedule yourself for your 30 minutes complimentary appointment with me ($249 value).

Note: Upgrade this week, you get like I said, one additional session.

Or, if you take advantage of the annual Mastery Membership rather than the monthly (which also gives you free lifetime access to the entire My Lead System Pro training library!), you get a total of four sessions with me ($996 value).

Not Yet In MLSP – What To Do Next

Click HERE, submit your name and email to get more information, and you will be taken through the steps to get started as an MLSP Mastery member. As soon as you join MLSP Mastery, you'll have qualified for a complimentary one-on-one 30-mins coaching session with me ($249 value), and you'll be notified.

Note: Get your MLSP Mastery membership this week, and you'll qualify for an additional session with me (so 2 sessions total, which is a $498 value).



Let's Get You Started! :-)

During our appointments we'll talk about your steps to success with MLSP Mastery as well as how to use My Lead System Pro to effectively build your network marketing opportunity.

Any questions or comments, you can leave those right below. I look forward to working with you…speak soon!


PS: Again, CLICK HERE to get started if you're not yet part of MLSP, and you'll discover exactly how you'll be making money with MLSP Mastery. You'll also be able to take a risk free test-drive of everything.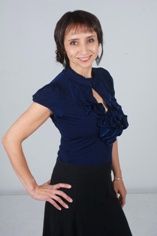 Light & love,




Multiple Award Winning Marketer

Industry Top Earner

How Top Earners Make Money




Comments
comments
This entry was posted on Monday, March 14th, 2016 at 12:01 am and is filed under My Lead System PRO (MLSP). You can follow any responses to this entry through the RSS 2.0 feed. You can leave a response, or trackback from your own site.