"How come you're so open and willing to share your so-called 'mlm home business secrets'?" asked one of my contacts on Facebook the other day. (I sensed a bit of sarcasm between the lines.)

"Greed is usually the name of the game," he pointed out, "and very few successful people are willing to share the nuts and bolts of how they actually do what they do."

He's 100% correct that this holds true about the world in general, but I'm going to make the bold claim in this post that the world of MLM is a little different.


Of course, for the outsider, who doesn't get the concept of abundant thinking, it's natural to assume there's a hidden agenda somewhere.

But those of us that live and breathe network marketing, well, we believe that success in your mlm home business – any mlm home business – comes as a direct result of being willing to give and share freely.

Here's what I mean…

MLM Home Business Success, Belief #1: There's More Than Enough To Go Around

The person who has a mindset of abundance (all successful network marketers fall into this category) does not believe there is a limited number of leads availble or a limited number of dollars to be distributed among the world's mlm home business owners.


They don't believe there is a scarcity of ideas, resources or strategies out there.

If someone "steals" one of their secret, well, guess what, they have more strategies up their sleeve!

To them, competition is a good thing as it is an opportunity for them to raise the bar on themselves even further.

These folks just can't be beat.

Because they have this abundant mindset, they don't go around worrying about "losing" opportunities or that someone will rob them of their ideas.

Rather, they believe that they themselves have the ability to create their own opportunities and can always come up with NEW ideas. Therefore, they way they see it, the possibilites are truly infinite.

MLM Home Business Success, Belief #2: The More You Give, The More You Receive.

MLM home business owners who practice abundant thinking, also understand the law of sowing and reaping.

In practical terms it may look something like this: When you go the extra mile for your team, above and beyond what you may say is required of you as a leader, your reps get inspired, motivated, energized, become more productive and get better results in their MLM home business.


And because the mlm home business comp plan was designed in such a way that in a very real sense, when your downline succeeds, you succeed as well, it's a win-win situation.

Another example: When, in the marketing of your mlm home business, you make it clear that you've got certain tools and resources in place for your team that will help them get results more quickly, do you think that makes your prospect (who may in fact be sponsor shopping) more inclined to sign up with you as opposed to with someone else?

You better believe it.

So again – more financial rewards for you.

Can you see that even without looking at what's the right and ethical and responsible thing to do, even when you look at it purely from a business perspective, it makes perfect sense?!

When you give more, care more, and go the extra mile, more people are attracted to you and want to work with you in your MLM home business.


The #1 rule of Attraction Marketing – and therefore also the rule for success in your mlm home business – is that people only buy from those that they know, like and trust.

It follows then that when you get more people to know, like and trust you, you also get more customers and reps for your mlm home business!

As Attraction Marketing also teaches, everyone's looking for a leader to follow.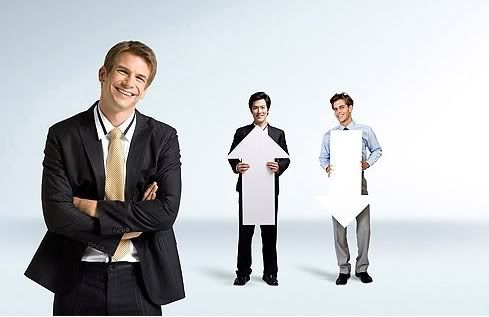 And what are one some of the characteristics of a great leader? Greed? Stingyness? An unwillingness to serve and to give?

Heck no!

But excersise generousity, and display inner strength and peace of mind, and increasingly more people will be attracted to you and want to work with you in your mlm home business.

Of course, if you're someone who is currently in the mlm home business industry, or you have been at some point in the past, you know exactly what I mean. You don't need any convincing.

But if you're not, if the world of mlm home business is new to you, and you're also the skeptical type, then there's a good chance this all sounds rather silly to you.

You may even think there's some sort of scheme taking place, and that I and all the rest of the mlm home business owners out there are really just out to take your money and make a run for it.

Because how can it be possible that someone will give and share so freely of themselves, holding nothing back?

The answer: Because abundant thinking in the end leads to abundant results – a point I've attempted to make in this post.

And with that, I rest my case.


<<<<< Please take a moment to leave me a comment below, and to 'share' and 'like' this post if you found it useful, using the "float bar" to the left.


~~PS: If your company does not provide you with a step-by-step system you can use to generate sign-ups and sales for your MLM, you may want to take a peek at THIS…(Unless you've already got too many leads.)~~





Successfully,





5x Award Winning Marketer

Industry Top Earner

Work With Me In Numis








Comments
comments
Tags: MLM Home Business, mlm secrets, mlm success
This entry was posted on Saturday, July 7th, 2012 at 3:25 pm and is filed under Success Mindset. You can follow any responses to this entry through the RSS 2.0 feed. You can leave a response, or trackback from your own site.