I just came back from a walk in my neighborhood here in Burbank, a suburb of Los Angeles.

When I left home, it was with the intent of trying to come up with some ad copy for my new landing page while getting some excersise at the same time. Instead I became so lost in reflection I never even got to think about any marketing.

Instead I thought about the subject of gratitude.

My reflections were triggered by what I saw, heard and smelled all around me: the lush green lawns and the smell of newly cut grass….beautiful flowers in every shade of red, yellow, blue, white and purple. The trees, wow…so many different kinds of trees and bushes, and all of them green and in full blossom.

It's the end of April, and I just returned to LA after spending 3 weeks in Norway. Spring is particularly late in Norway this year, it seems: it was cold, windy, and everything was just gray. No flowers budding, no leaves on the trees, still batches of snow on the ground, no grass growing, no greenery…

Everything gray, cold, naked, and dead.

Today, having returned home to LA, and being out for a walk in my neighborhood, it was as if I for the first time noticed the beauty of it all…although, in fact, nothing really looked much different than it did the day I left for Europe.

And yet, it was as if I for the first time truly heard the birds, smelled the grass and saw the lushness that surrounded me.

And it dawned on me how blessed I am.

I also realized how often I fail to give thanks…how often I take all the good things in my life for granted.

And I asked God for forgiveness for my lack of gratitude. And I thanked Him. I thanked Him for opening up my senses today to fully appreciate His simple yet profound wonders.

Sometimes you have to experience the absence of something before you truly learn to value its presence.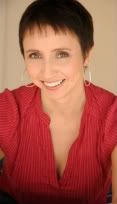 Successfully,





More here:

Meet me on Facebook

Watch me on Youtube

Work with Me