This is the second video in my Video Diary from Jamaica, where I spent
7 fun-filled days from July 12 to July 18, visiting my friend Melanie
who lives on the island.


PS: If you enjoyed this video, feel free to re-tweet it and/or to
leave me a comment below!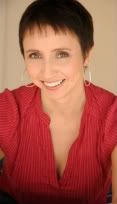 Successfully,






More here:

Meet me on Facebook

Watch me on Youtube

Attend my Trainings






Comments
comments
This entry was posted on Friday, August 20th, 2010 at 1:15 pm and is filed under Lena's Rants. You can follow any responses to this entry through the RSS 2.0 feed. You can leave a response, or trackback from your own site.